The New Way to Learn
Test your English Skills
Improve Your Career Prospects
Try one of our short courses
Discover your English Skill level
How good are your Reading and Listening skills?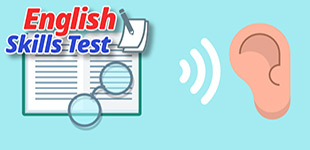 This five - level test works for both beginners and advanced learners. Pass a level, progress to the next one and get your score at the end.
Test all your language skills: Reading, Listening, Writing and Speaking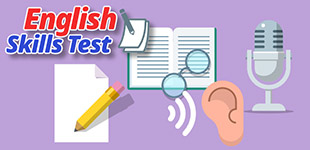 Take the full multi- level English Skills Test and get an individual report on your language level - A1 (beginner) to C1+ (advanced.)
Improve Your Career Prospects
Become a confident, independent English speaker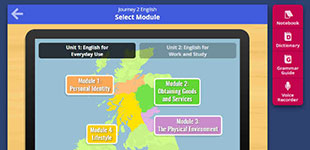 Fast track your learning with this 100 hour course. It contains everything you need to take your English skills to a higher level. Ideal for lower to upper intermediate learners.
Journey 2 Basic Skills - Pre-beginner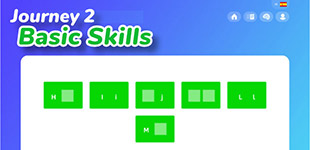 This groundbreaking digital course will meet the needs of learners who have no knowledge of the English alphabet, sounds or numeracy skills.
Journey 2 Basic Skills - Beginner Level 1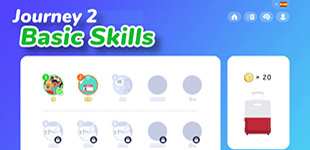 This course will give the learners confidence with everyday English while they practice reading, writing, listening and speaking.
Journey 2 Basic Skills - Beginner Level 2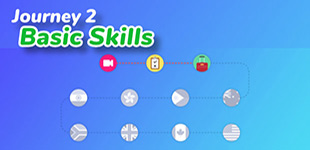 This course will take beginners' language skills to a new level of competence and increase their understanding of English grammar and vocabulary.
Why Choose Klik2learn?
At Klik2learn, learning drives technology.
As language specialists, we understand how people learn languages so we design innovative technology to support that.
In the real world, English can be the passport to better career opportunities but learners need to show evidence of the skills they have. Klik2learn's courses are mapped to the Common European Framework for languages. Our resources are endorsed by the Scottish government, City & Guilds and the CPD Certification Service. As a result, learners gain certification from CPD and City & Guilds.
At Klik2learn, design and user experience are crucial. Learners can take control, plan their learning journey and set their own pace. What language learners need most however is an expert guide. Klik2learn's software is designed to give learners the support they need with instant feedback, sample answers and learning tools.
Everyone learns best when they're having fun, so we include games, quizzes, audio, video and animations. As one of our students said, 'You don't get bored with Klik2learn. It's a powerful way to learn English.'
Learn more at klik2learn.com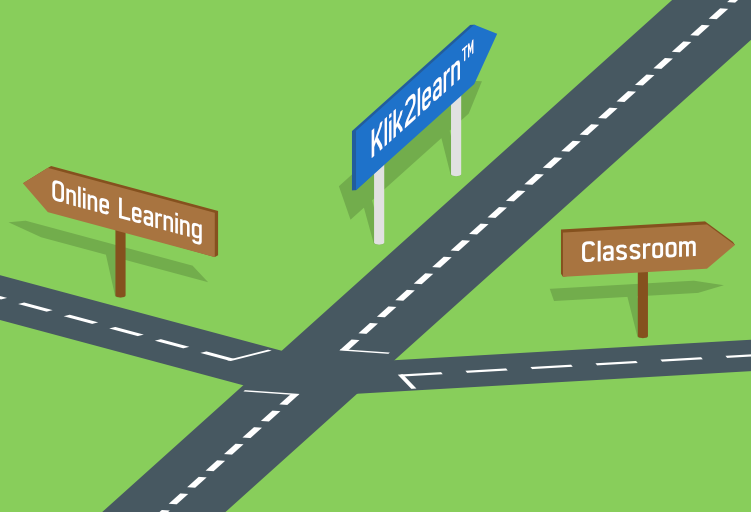 Continuing Professional Development (CPD)
CPD is the holistic commitment of professionals towards the enhancement of personal skills and proficiency throughout their careers, and is also the term used to describe the learning activities professionals engage in to develop and enhance their abilities. It enables learning to become conscious and proactive, rather than passive and reactive.
Klik2learn is accredited by the CPD Certification Services. Everyone who completes 'Journey 2 English' to the required standard will receive a CPD certificate.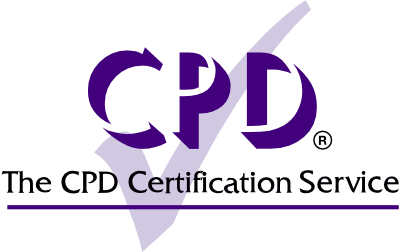 City & Guilds Certification
The City and Guilds of London Institute is an educational organisation in the United Kingdom. The City & Guilds Group is the market facing brand for the organisation today and is composed of a number of businesses including City & Guilds, ILM, Kineo, The Oxford Group, Digitalme, and Gen2. Assured is a joint service between City & Guilds and ILM which recognises excellence in in-house training programmes. It is a valuable business improvement tool, ensuring that training meets best practice standards.
Journey 2 English is endorsed and accredited by the City & Guilds Assured Scheme. Everyone who completes 'Journey 2 English' to the required standard will receive a City & Guilds certificate.